Leanna Schoch (Switzerland )
Two Month Kung Fu course from June to August 2023 in Japan Osaka Kung Fu school
EMAIL: leannaschoch@me.com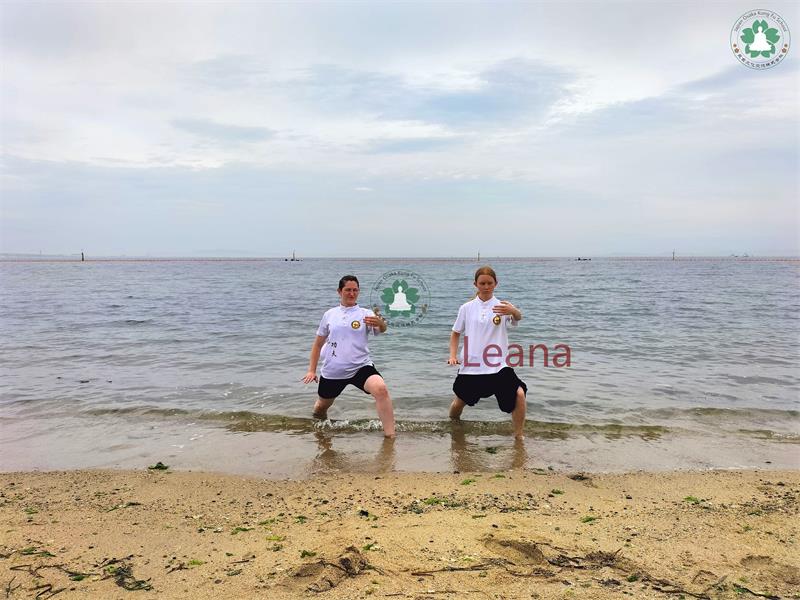 Leana was in the beach park to train Chinese Kung Fu.
Ever since I've visited the Kunyu Mountain Shaolin Martial Arts Academy in China in 2018, I had wanted to go back to study more martial arts as I loved it there, but I never had the chance to do it up until now. As by chance I got two and a half months off from work, I immediately took up contact with the academy and then learnt about the training place in Japan branch. So that's where I went.
I really enjoyed my time at Kung Fu school in Japan of Kaizuka OSAKA. I just loved it to be able to live out my passion of Chinese martial arts.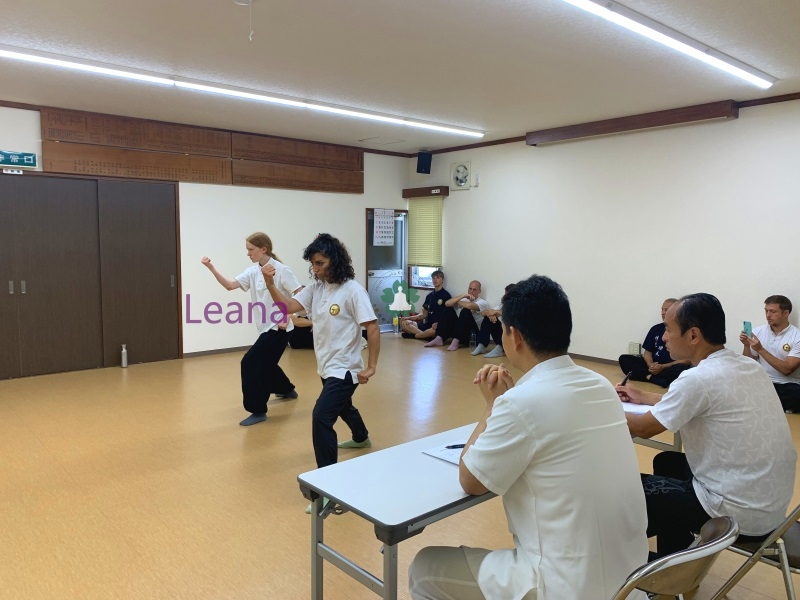 Leana (on the left)was in Kung Fu exam monthly.
I learned so much during training Wing Chun and Baji as well as Tai Chi and Chi Gong with Master guo here and was always amazed anew about his skills in martial arts. Not only was he such an excellent Shifu, but he was also a very humble person and took such good care of his students.
During the week I could completely dive into the world of martial arts as that was what we did all day long and at the weekends I had time to explore the beauty of Japan.
Like visiting Kii-Katsura, different waterfalls or Mount Fuji.Kii-Katsura view from the Urashima hotel.Tourist attractions in JAPAN I VISITED.
Leana