Gina Victoria (Wrote in March 2023)
Email and Facebook : ginamarce_90@hotmail.com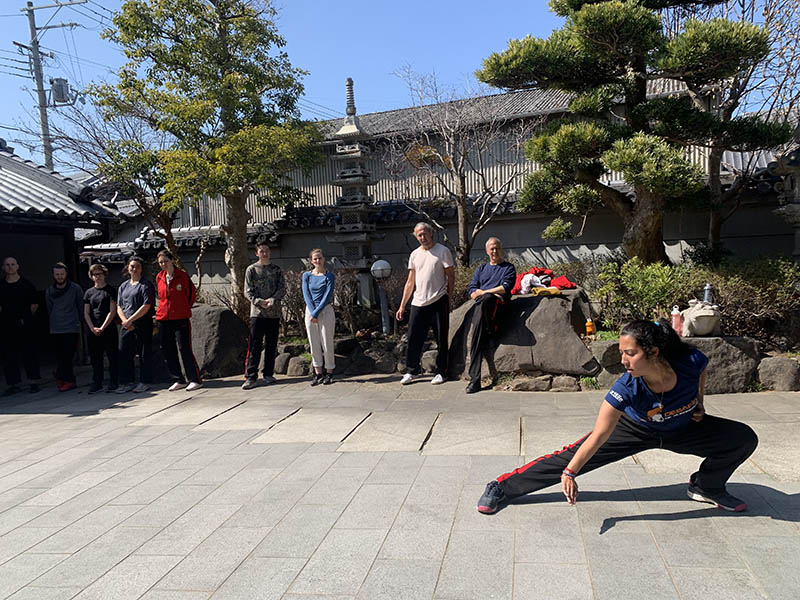 I am very grateful to have had the opportunity to train at the Kunyu Kung Fu healing retreat in Japan, the Kung Fu training is very complete, we train kicks, sanda, Shaolin forms, Qigong, aereal kicks, and is so fun and rewarding, specially the school cares a lot about improving the bases of Kung Fu, which is the most important, at least for me. The head master and trainer Jamal are very professionals, they have trained for many years and the experience they have is noticeable and also they strive to help you correct and improve. They are also very good people, and try to teach us good things not just for the martial path, but also for the life.
As for my colleagues, they are incredible, very good people, They became my friends and I will always remember them, and I always wish them the best, we also have different cultural clases such as Chinese classes, Chinese massage, tea ceremony, etc. These classes are interesting and help us learn more about the culture of Kung fu, the food is very healthy and I personally liked it a lot.
Regarding the school facilities, the rooms are comfortable and it is interesting to live the experience of sleeping on a futon in the traditional Japanese way, the garden where we train is beautiful and the school in general is very beautiful and traditional, I also feel that it is well located for the objective sought, I hope I get the chance to come back one day... Thank you for everything and I wish you all a good martial arts healing journey.