Cyril Adam - French             One month course till November 2023.
EMAIL : cyril.adam@yahoo.fr 
Grateful for my amazing one-month Kung Fu journey in Osaka Kung Fu temple healing center, Japan!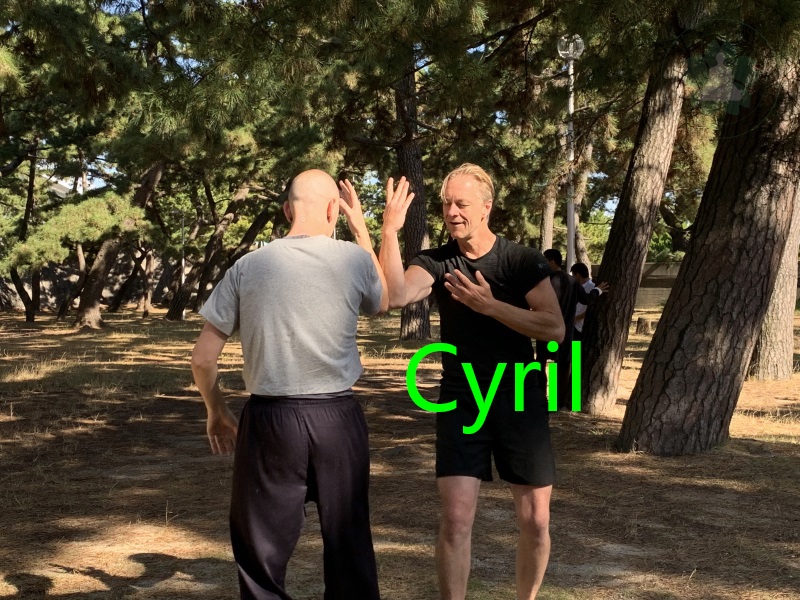 Doing Kung fu application & conditioning.
 Learning Tai Chi boosted my well-being, thanks to the fantastic masters blending Chinese and Japanese Kung Fu. The diverse program, including Tai Chi, Shaolin Kung Fu, Wing Chun, was both fun and enriching. Special thanks to the caring masters who not only taught martial skills but also introduced us to Chi Kung and meditation for overall well-being. 
The cultural immersion, language lessons, and tea ceremonies added an extra layer of enjoyment.
Choosing Japan for Kung Fu was a great call – easy entry, cultural richness, and great places to visit during the weekends. Big appreciation to the masters for making this a holistic and transformative experience!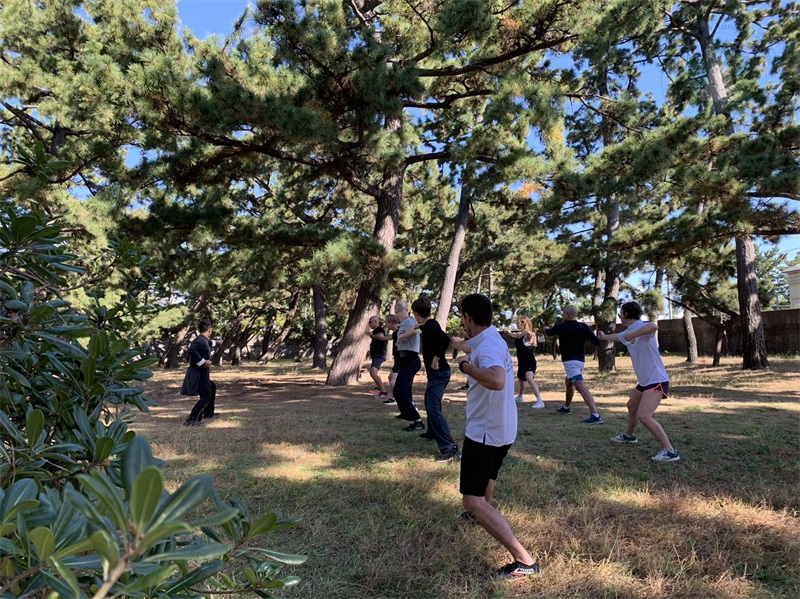 Cyril Adam training healing Chi kung in the beach park nearby.