Xuan Gosset ( French) 

Four month course from Feb 2023 to June 2023.

Email : xuangosset@gmail.com
Facebook: Xuan Gosset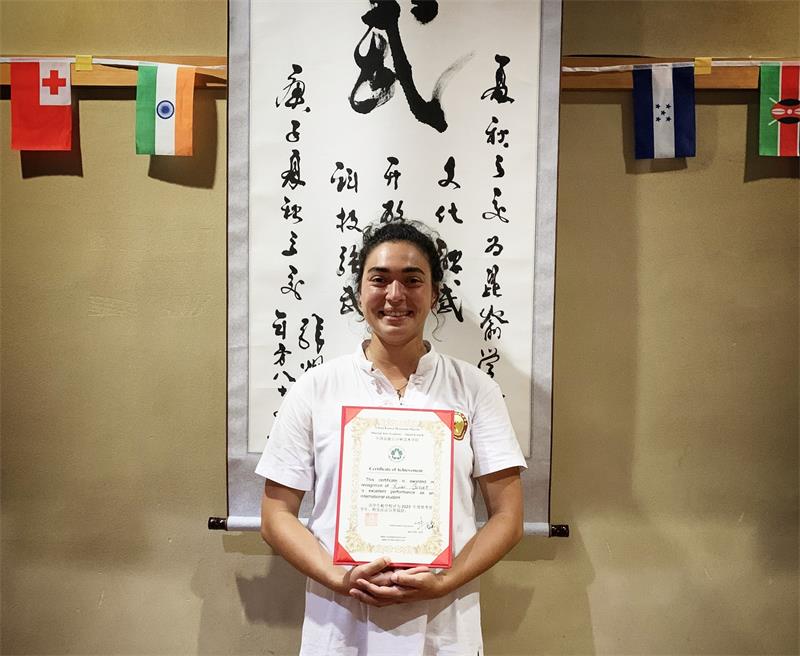 I really loved my four months kung fu training in the Japan Osaka Kung Fu school. I would like to stay longer and I would come back as soon as I can. I was practicing Shaolin Kung Fu and I felt that the training has always been hard enough to drive us to give our best and even to surpass ourselves. I learnt a lot about myself. I'm very grateful to the masters for all they taught to me. They have always been very helpful and dedicated. I feel that now I understand much better what kung fu is and how to work on it. My coach gave me a lot of tools, which ones would help me a lot in my whole life of practice. With the Kung Fu training, I gain in power, explosiveness, speed, stamina and suppleness, but above all in willpower and self-discipline. But I also learnt how to work and improve in the practice of martial arts, which is something really important for me.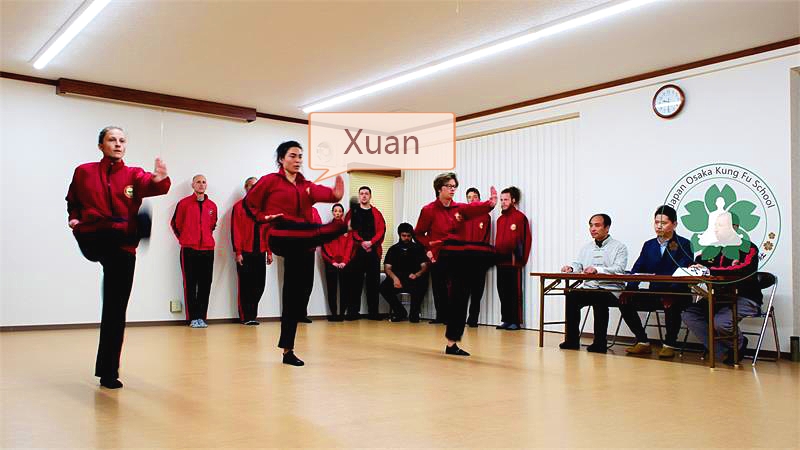 Xuan participated in Shaolin Kung fu exam
I enjoyed a lot the Japanese traditional house in which we lived and I met amazing people at Japan Kung Fu school. We loved to go to relax to the local hot springs near the school after hard training. Also, Osaka city is 50 minutes away by train from school, so it's easy to go there to spend some time during the weekends. There are also a lot of nice places around the school that deserve to be discovered. 
We also had the opportunity to attend culture classes, like Chinese and calligraphy classes, which were very interesting.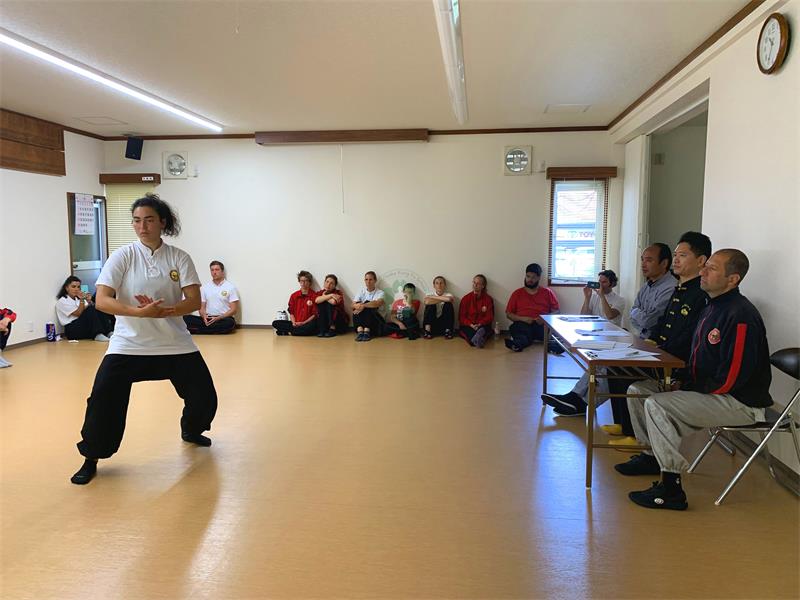 Xuan spent four month training here.